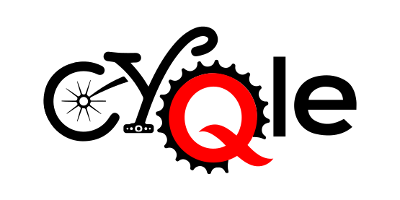 Est. 2015
Electric Bicycles
Sales Service
Bike Repairs &
Refurbished Bicycles
OPEN Monday to Saturday
from 10:am - 4:pm
(250) 247-7535
(778) 762-4486
375 Armson Rd.
Gabriola B.C. V0R 1X1
ride @ cyqle.ca
it's worth
the ride
to Gabriola

Customer Reviews
---
---
Mar 26 2020
I've been meaning to thank you again for your tweaking…
Really happy, it's working perfectly. Catch you later Jay
---
May 8 2019
The bike arrived Monday afternoon. Woo Hoo!
Still in the foyer unpacked, but i get thrilled every time i walk by the box. :)
Thank You to Wylie, and Raine & Roshan for making this happen faster than we thought it might!!!!
Perfection
Doug J
---
Jun 6 2018
Excellent service from Wylie Qua at www.cyqle.ca here on Gabe.
I bought a Biktrix ebike from him a few months ago. It has been a blast to ride.
He dropped everything and did some adjustments for me today at no cost,
and he always explains how things work. Amazing customer service.
Michael M.
---
May 6 2018
And also thanks to my pal Wylie Qua
of Cyqle.ca on Gabriola Island
-for all the support and enthusiasm he throws into his work ,
he's a gem who loves his work, his wife and his life
-need a repair or an introduction to bikes or especially e-bikes
he 's right down there on Taylor Bay Road
Steve B. - The Roxy
---
Oct 16 2017
Hey dude,
So this bike is finally kicking some ass!
I took it for a ride through 707 (perhaps the ultimate test!)
and it totally passed with flying colours.
Daniel G
---
Oct 05 2017
Just rode home on my new Stunner, and it was fabulous. Still a bit of a work out coming up Norwich Hill on Gabriola Island, but entirely manageable. I love her!
Thanks for the great service!
Christine P
---
Sep 01 2017
I just want to say that I bought a Biktrix Stunner from Wylie at Cyqle on Gabriola Island and I've been LOVING it! Probably the best part is if it needs any little tweaks or extra equipment, Wylie is on the island, so the fix up is quick and trouble free. Wylie totally honored the one year warranty and helped me get comfy with my new bike. Thanks, Wylie. So glad to have your service on the island!
Heather Macleod
---
Aug 28 2017
Wylie was very helpful and knowledgeable when my bike had a minor breakdown on the side of the road. He pulled over without us even flagging him down and made the repair and we were off in less than 10 minutes...no charge!
Highly recommend!
Lisa38run
---
Aug 09 2017
Turns out my new Biktrix Stunner is a girl. Trixie! - Rode down to Spring Beach on Gabriola Island last night on a whim. Have never ventured down that big hill to the beach before because I thought of it as too much effort for a short ride from my place. Love the spur of the moment possibilities of pedal assist!
Ruth M.
---
August 09 2017
CYQLE,
Wylie by name, but not by nature
He gives me a lift if I'm tyred and deflated
He helps me keep riding
Both hither and yon
For my bike and me he's a sine Qua non
Jim M.
---
July 24 2017
If you need new or used cycles, repairs or parts, Wylie is your man on Gabriola. Excellent service, good prices. Save time and money on a ferry trip, go see Wylie @ Cyqle.
Tony L.
---
July 24 2017
Your help with my Razor E300 two wheeled scooter was invaluable. The conversion you did for me to a variable speed throttle works brilliantly. Great having your "Cyqle" shop here on Gabriola Island. Thanks for your prompt and cheerful service. If anyone out there needs to check out cycles they'd do well to pop into your shop, have a look at your inventory and have a chat with you. If, one of these days, I decide to try an E bike, I know I'll come a-calling!
Pamela Scott
---
July 21 2017
How wonderful to have Wylie work on our bikes here on Gabriola island....no need to cross over to the other side....his prices, well let me just say, he s a generous bike repair man and is able to tackle any bike problems you have ....he s a five star kinda guy....
Claudia S.
---
July 18 2017
Thank you so very much today for the chat and fixing my bike and charger. I so very much appreciate it.
Brenda
---
June 06 2017
The world is beautiful on an electric bike. You actually, literally smell the roses when you fly by at 30 km.
Heather M.
---
June 05 2017
We fixed Traz's hydraulic-brake-issues on both of his Haro e-Bikes, so, ...
Traz re-designed our CyQle Logos
TrazDamji.com
---
Apr 23 2017
Thanks for being so determined and willing to solve my bicycle overpowered drive problem. My ride is again behaving exactly as I had hoped.
Best, Richard
---
Nov 22 2016
Hey Wylie, just a note to let you know that the monkeybars are working out famously. A match made in heaven with my different-than-the-norm seat. Thanks for all of your good work in transforming my old beast of a bike into a fine commuting machine.
All the best, Corbin
---
383